Blog
01 de julho de 2017

New vehicles in operation: fleet 2017-01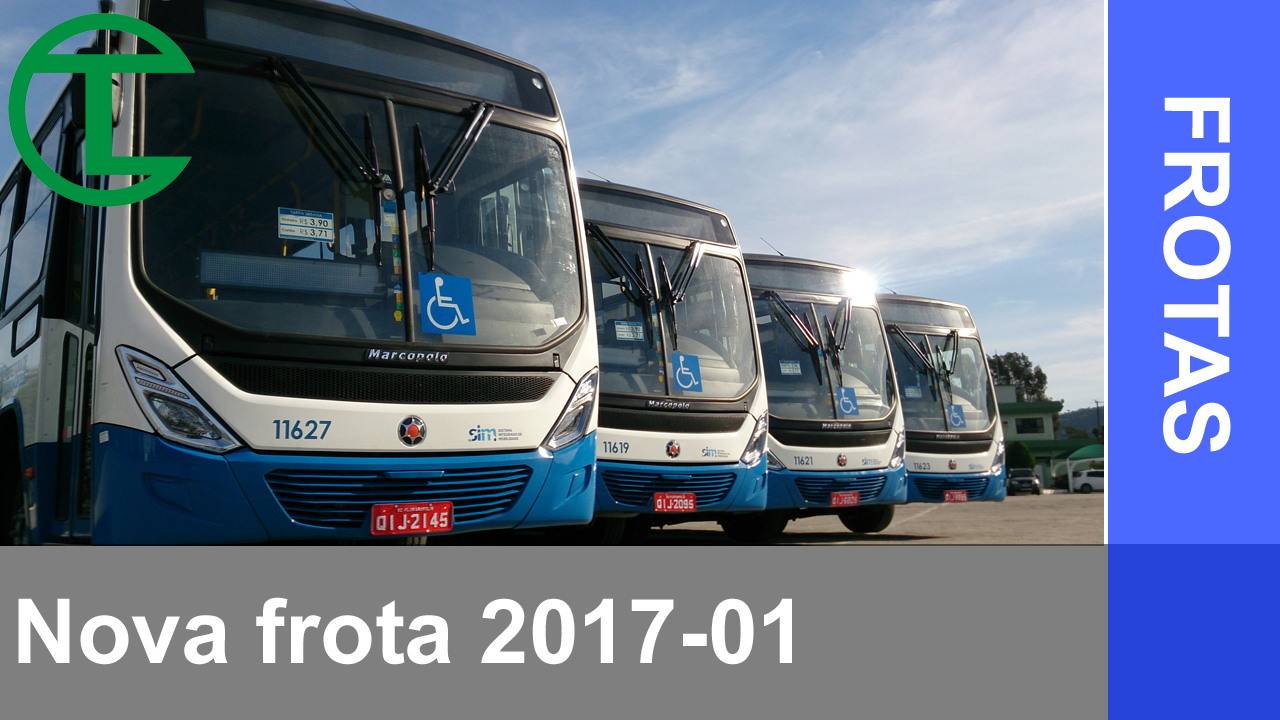 New vehicles already serve clients of the Consórcio Fênix
------------------------------------------------------------------------------
Since June 30 units are already in operation
The company began operating five new vehicles this Friday, June 30. The new units, all heavy vehicles with 13,520 meters, and offer of 45 seated and 41 in foot, begin to serve the clients of the Consórcio Fênix in several lines by the city of Florianópolis. The vehicles are part of the renewal plan for the year 2017. The company must also receive in the second half three more vehicles, totaling a total of eight operating units.
"The vehicles are of the OF1721L model, from the Mercedes Benz company, and have air suspension on all axes, on-board computer and new telemetry system. The panel already has digital information resources for the driver, previously only available on the equipment More of the brand and other product lines, "comments the company's fleet management process manager, Marcos Lopes. "The bodywork is the Marcopolo Torino G7 and, as defined by the Consortium, all seats are upholstered with high backrest, and the floor plan (the saloon planning) prioritized the maximum of possible seating positions, in this case 45 seats plus the seat Of the wheelchair, different from other squares that still prioritize the amount of standing places, "he reinforces.
The units already have the tracking system of the Phoenix Consortium, and will also have installed the video surveillance system on board, for the safety of passengers and employees. "The incorporation of novelties has always been in the DNA of the Canasvieiras group, and the new technologies are changing the way to follow and manage the operation, as well as the relationship with the clients." Several news will be available to the clients of the Phoenix Consortium soon ", he comments .
With this lot the Canasvieiras team records a new record: considering the arrival of the operation of the units, even with the rigid process of inspection of the company's fleet, the operation time of the cars was four working days. "Our previous record was six days. This was only possible due to prior inspection still in the factory, the Marcopolo team's commitment to fine-tuning the vehicles based on the notes, and the partner of the DVA Mercedes Benz group in the technical inspection and legalization of Fleets, "says Lopes. "Our internal team, as always, did not make any effort to guarantee the arrival of this novelty to our customers, we thank all those involved in the process," he concludes.
The company Canasvieiras completes in November 2017 the historical mark of 90 years of life. Founded in 1927, the company over the decades maintains its values ​​untouched, focusing on continuous improvement, the customers served and the well being of its employees and stakeholders.
Comentários