Blog
22 de dezembro de 2018

New Fleet 2019 in process of inspection and delivery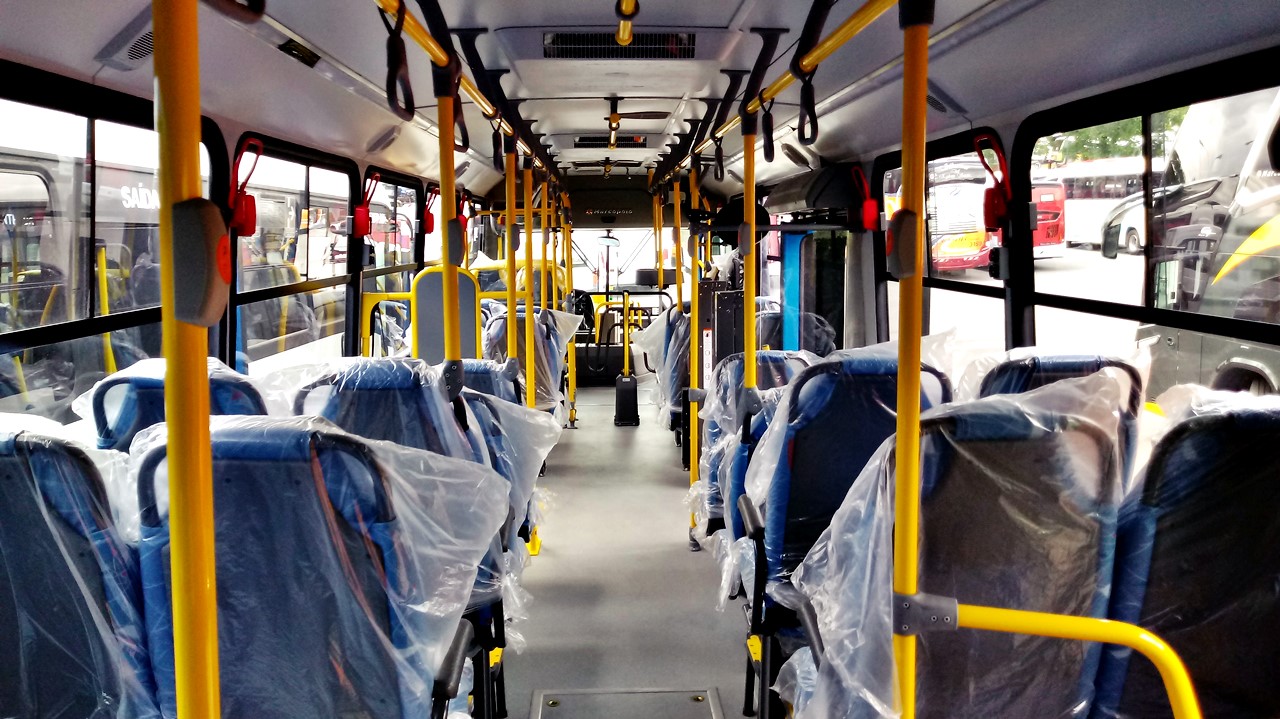 Throughout the month of December, several consortium companies began to receive new vehicles, within the renovation package of the Phoenix Consortium. Each company is carrying out the renewal of its fleet in models and quantities determined by the Consortium, in accordance with the guidelines of the Granting Authority and foreseen application.
According to Marcos Lopes, who is responsible for the integrated fleet management process of Canasvieiras, "as far as Canasvieiras is concerned, for this year, with the determination to purchase heavy vehicles for mixed operations, we have adopted the new version of the Marcopolo bodywork Several of the company's requests were taken care of, in the ergonomics of the panel and driver's cabin, safety items to the customers and, for the first time in the collective transport of Florianópolis, USB jacks for recharging cell phones in the hall to the customer, item standardized by the Consortium in the 2018-02 lot, "he comments. The chassis will be the well-known OF1721L, of Mercedes Benz, with suspension to air, item already standardized by the Consortium for the Heavy units.
"The company acquired a total of 15 new vehicles, which must be delivered over the next few months," the first four units being in December. ", He concludes.
Comentários