Blog
23 de junho de 2017

Campaign 'Good attitudes are collective' reinforces the kindness in the buses of Florianópolis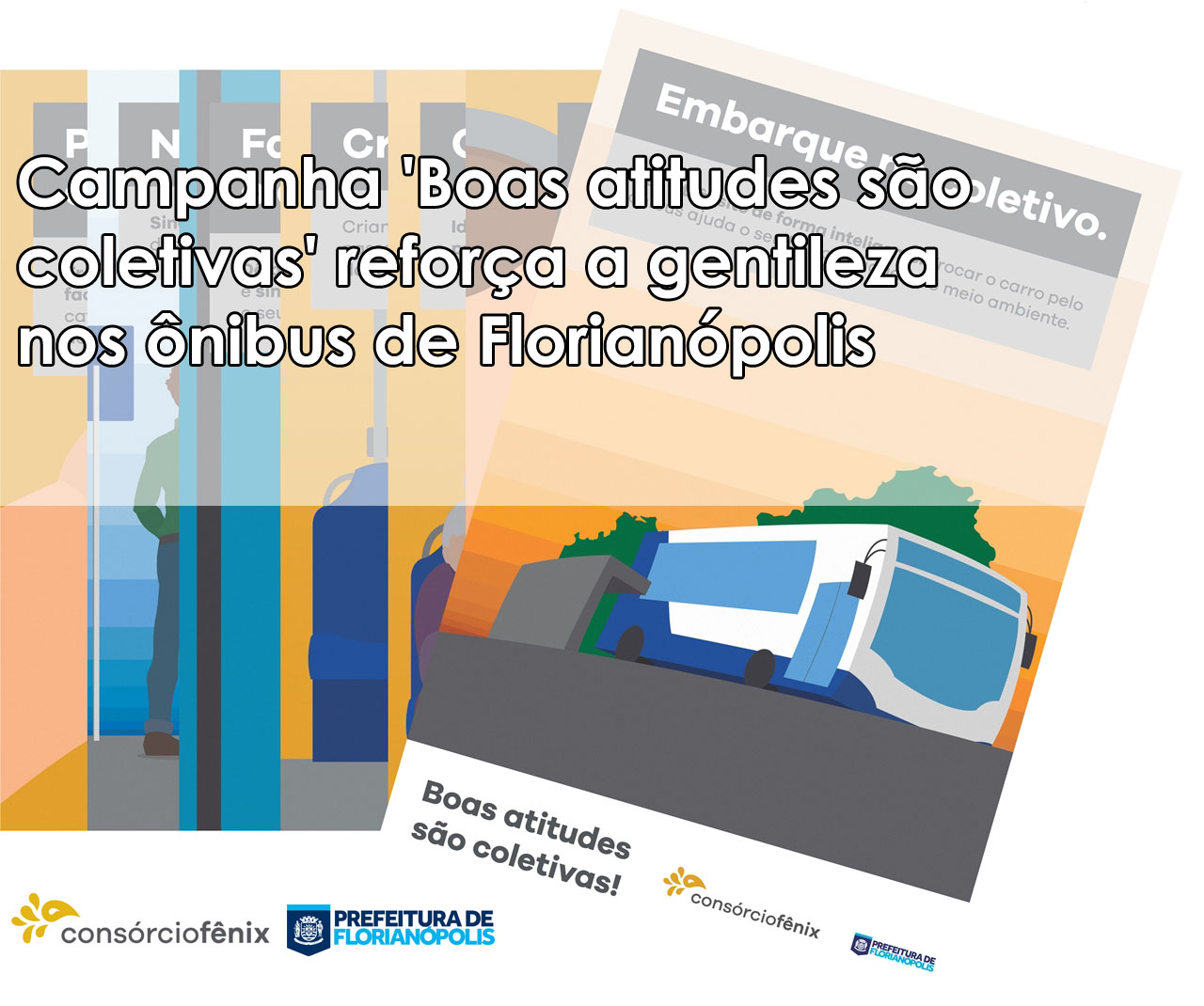 Materials focus on the attitudes of public transport customers
Starting this week, a campaign in Florianópolis begins to suggest the practice of kindness in the use of public transportation. Dubbed "good attitudes are collective!", The intervention is promoted by the Phoenix Consortium and will have, in the initial phase, posters installed in the integration terminals of the city and busdoors applied on the buses that make the municipal lines.
The pieces invite citizens to use public transportation by focusing on urban mobility and the use of good practices, such as giving in to boarding and disembarkation; As well as the seat for the elderly, pregnant women and people with disabilities. Also, offer to hold objects from the stand, sign in advance when the passenger is at the staging point - so that the driver can safely brake - and inform by the buzzer that you want to get off at the next point in a timely manner.
Also part of the campaign is the proposal for the passenger to carry coins to pay the fare or change the turnstiles and ticket office. Good attitudes also remind us that children under the age of five do not pay for using the bus, but must remain in the driver's seat. They further emphasize that respect for musical taste must be present and the headset is the best friend for the good living on board. In addition to this action, the Consortium also conducts training with its employees.
The Fênix Consortium operates approximately 450 vehicles in conventional transportation and 80 in the Executive; Which meet eight thousand games per business day in 186 lines. Monthly more than 5.4 million passengers are transported and 3.2 million kilometers traveled (January / 2016 data). For the development of this operation, there are 2,100 employees directly involved in the operation, as well as hundreds of other garages, maintenance and administrative staff, totaling around 2,750 people.
Comentários